Te Puna Manaaki - Support for Māori learners
Te Puna Manaaki (The spring of support and guidance) is the dedicated learner support service available to all Māori learners who are enrolled at NMIT.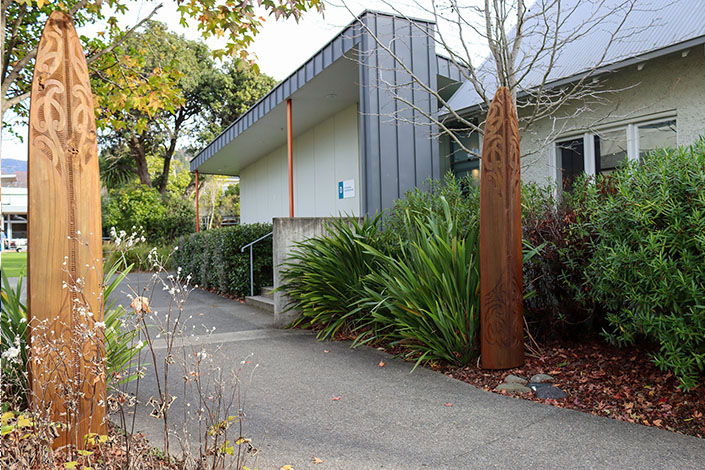 Nau mai, haere mai, tauti mai!
Our team focuses not only on academic support, but also acknowledges the physical, spiritual and whānau support that is central to the learner journey.
We're a friendly community of Māori support staff here to help you. Situated on NMIT's main Nelson Campus, we are located in Te Toki Pakohe. Find us on the campus map.(external link)
Our staff are available from 8.30am to 5.30pm on weekdays to meet individually or in small groups. Our whare is a safe space for you to drop in, say hi and discuss any support you might need.
Whakautu mai - Get in touch
Please get in touch at the email below and one of the kaimanaaki will respond.
maorisupport@nmit.ac.nz