Graduation
Graduation is a time to celebrate success.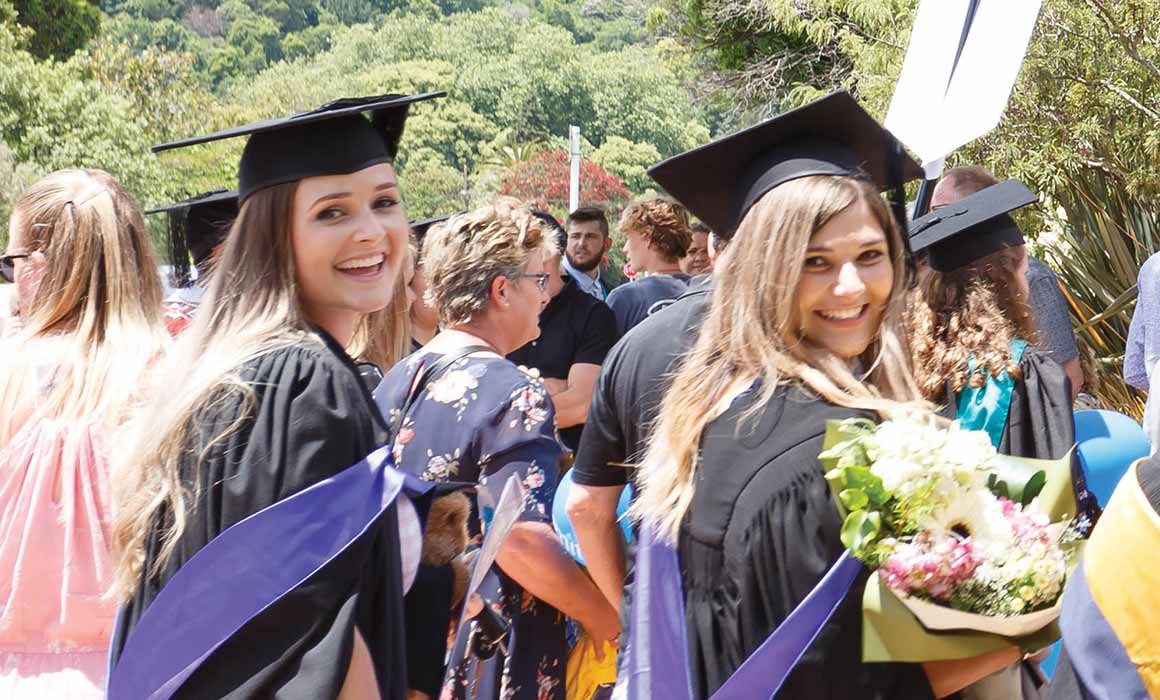 Nelson Graduation 2022
NB: To see the afternoon ceremony Click to play then click the "Grid Icon"

on the player toolbar to reveal the playlist of video titles.
Morning Ceremony

Afternoon Ceremony

Adult and Tertiary Teaching
Adventure Tourism
Apiculture
Aquaculture
Arts and Media
Automotive Trades
Beauty Therapy
Carpentry and Joinery
Computer Generated Animation

Computing and Information Technology
Engineering Trades
Foundation Studies
Hairdressing
Horticulture
Hospitality
Maritime
Music
Tourism

Applied Business
Business Administration
Career Development
Counselling
Fitness
Mātauranga Māori
Nursing
Social Work
Order a Degree bear or Diploma and Certificate Bear by mail order here [PDF, 808 KB](external link).
Degree Bears come with a mortarboard and a degree hood coloured for each different degree major.
Diploma and Certificate Bear have a gown.
It's not too late to apply for your award
Complete one of the following forms to tell us how you would like to receive your award and if you wish to attend a graduation event.
If you would like to discuss your eligibility or have any queries about your award qualification, please talk with your programme area or contact enrolments@nmit.ac.nz
Graduation Frequently Asked Questions